Elk Grove Village
Thermal Transfer & Zebra Printer Repair
Elk Grove Village
Thermal Transfer & Zebra Printer Repair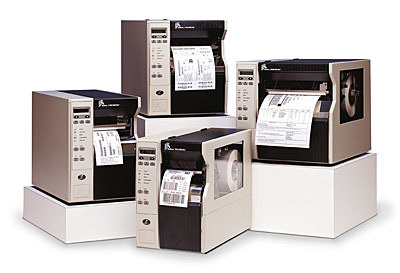 Elk Grove Village THERMAL PRINTER REPAIR & SERVICE
Barak's thermal printer service department has the training and experience to repair all types of printers like Zebra printers, Datamax, Sato & Printronix. Barak's certified repair technicians are equipped with a large inventory of parts, which allows them to make timely thermal transfer printer repairs. Being a local Elk Grove Village service, we can provide same day service. From basic thermal transfer printer service to preventive maintenance plans, we can customize service plans that reduce downtime, minimize repair expenses and equipment malfunctions.
Why So Many Elk Grove Village Businesses Trust Barak With Their Thermal Printer Repairs
Many thermal transfer repair shops in Elk Grove Village do not understand the gravity of a printer that is not functioning correctly, Barak does. Time is of the essence in these cases and getting a shipment out is priority one. That's why Barak will not only expedite any thermal transfer printer call in a timely fashion, but we can provide you a loner to keep production running. Contact Barak today and let us show you how quickly we can solve your repairs.
Need Zebra Printer Repair in Elk Grove Village?

No problem. Barak's certified technicians have repaired thousands of Zebra printers over the years and we are familiar with all models. The added comfort is that Barak can typically diagnose and repair your Zebra printer the same day. If your Zebra printer repair is extensive and requires a day or two to fix, Barak has loner Zebra printers so you can still function as a company as we solve your issue.
With the top rating of an "A+" from the Better Business Bureau, you know you are getting the best service.
Zebra Printers We Repair In Elk Grove Village

ZM4+, 110xiI, 110xiII, 110XiIII, 110xi4, 140XiI, 140XiII, 140XiIII, 140xi4, 170XiI, 170XiII, 170XiIII, 170xi4, 220xiI, 220xiII, 220xiIII, 220Xi4, 110XiIIIPlus, 140XiIIIPlus, 170XiIIIPlus, 220XiIIIPlus, Z Series, ZM400, ZM600, 105SL, S4M, EM 220, 90XiI, 90XiII, 90XiIIIplus, S300, S400, S500, S600, Z4000, and Z4M.
GET YOUR FREE QUOTE TODAY | CLICK HERE
24 HOUR TURNAROUND
We can be to your location and have you up and running in 24 hours.
DISPATCHED VIA BLACKBERRY
NEED HELP?

TALK TO A SERVICE TECHNICIAN TODAY.

CALL NOW